The perfect combination of gray marble and wood
Views: 17 Author: Site Editor Publish Time: 2021-08-20 Origin: Site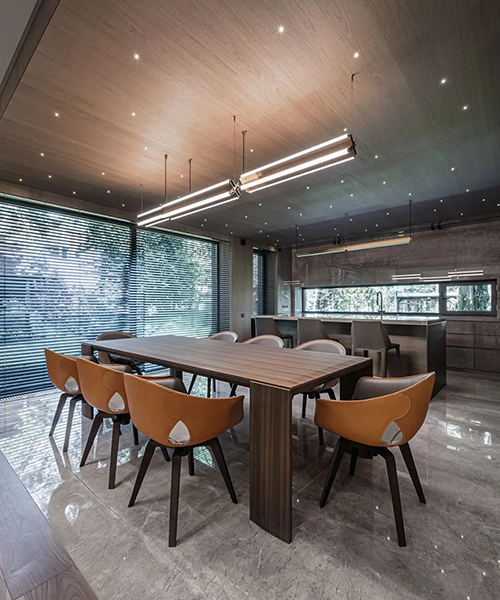 Dress up the room concisely, full of stars, full of courage
---


Top luxury mansion

Just enter the living room and feel the double-height glass area.
From the very planning to the style conditions, the style is full.
The appearance of gray and light-colored sofas and decorative paintings
just right adds some modern flavor to the space, which is very simple and fashionable.
The grey marble floor matches the wood color,
here you can still see the stars on the ceiling.
The gray marbled island countertop and the color scheme of dark and light tones show a kind of unbridled skill,
supplemented by concise lines and concise furnishings, expressing a minimalist and yet stylish attitude to life.
The choice of furniture is made in accordance with the standards of beauty,
quality and comfort. The designer is not prepared to make concessions on these issues.
Even if it is customized, it is designed with great nuance.
The shower table in the master bedroom area has become a backlight,
and the mirror part has gained a "secret space" to hide all unnecessary things.
But the most exciting idea is about the guest bathroom at the entrance-tailored
specifically for various purposes, it can take the faucet out of the ceiling,
and the brass net lit with glass.
-END-