"Ying Baby"——So far the best-preserved duckbill dragon embry
Views: 45 Author: Site Editor Publish Time: 2022-05-13 Origin: Site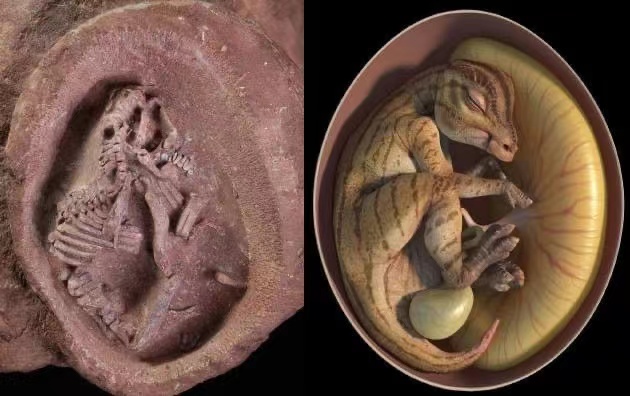 "Ying Baby"——So far the best-preserved duckbill dragon embry
---
Ying Baby, a 72 to 66 million years old duck-billed dinosaur embryo,
was discovered inside a fist-sized fossil in East China.
It is the most complete and the best-preserved embryo fossil ever scientifically recorded of its kind.
The size of the egg, with a diameter of roughly 9 centimeters,
suggests that small eggs and late body development are the primitive traits of large herbivore dinosaurs with duck-like flat beaks.
Ying Baby is currently housed in Yingliang Stone Natural History Museum, China.