Romance in Marble
Views: 22 Author: Site Editor Publish Time: 2021-07-30 Origin: Site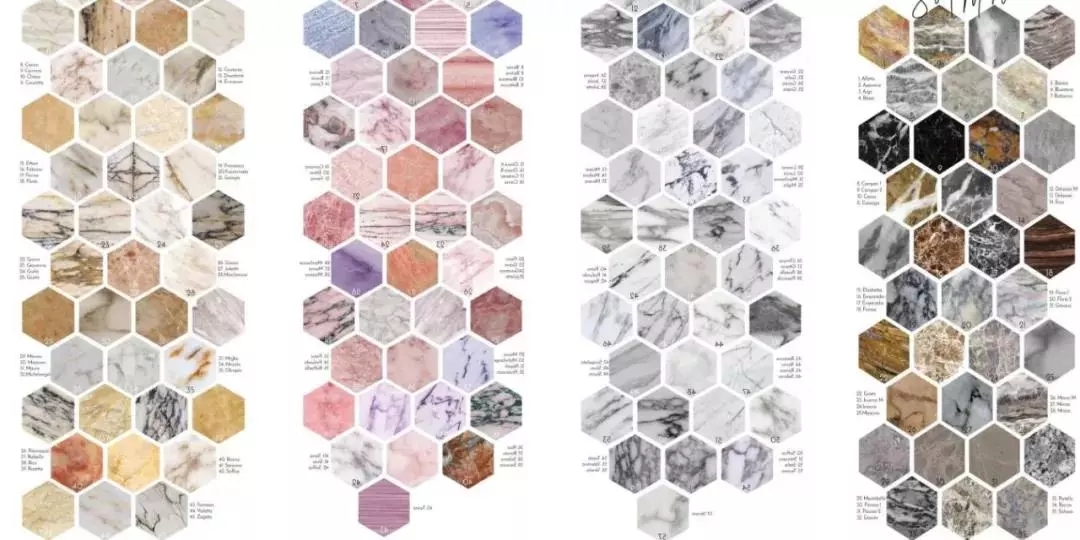 Crystallized under heat and pressure, the unique and natural texture of marble is good at creating an atmospheric spatial texture and is the destined material for many home decorations.

---







There is nothing immortal, including art itself. The only immortality is the understanding of man and the world conveyed by art.——Van Gogh

▲Various variety of marbles

The noble and magnificent marble, like a natural artwork, can be very naturally integrated into the entire home decoration, declaring its own unique creativity and personality in the low-key luxury.
1. Wall and floor
Marble blends perfectly between the wall and the ground, and a kind of beauty comes from nature. The bright and clean surface can light up the low-luxury life without complicated decoration.
2.Background wall, screen

In addition to playing an ornamental role, there are also some practicalities, such as being used as a background wall or partition. The marble with alternating textures on the white ground is like a flowing ink mark. The natural texture makes the marble give a natural feeling to the space.
3.dining and kitchen space
Use marble to sublimate the style of the space and create a noble and romantic dining atmosphere, which is more youthful, fashionable and full of vitality.
4.Furniture application
The rough and natural texture of marble, elegant colors, and the combination of flat and irregular surfaces break the unchanging presentation of one layer and bring a different kind of surprise to the home.
5.Complete bathroom
The design application and space empowerment of Yingliang Group in home decoration show the natural beauty of stone and the great function of stone to the fullest. The exquisite craftsmanship of every stone and the fine detail treatment all tell the exquisite craftsmanship of marble furniture
stone
Space you
I believe there is some kind of fate
Encounter is not just a choice
Is more of an identity
Identify with a life
- END -