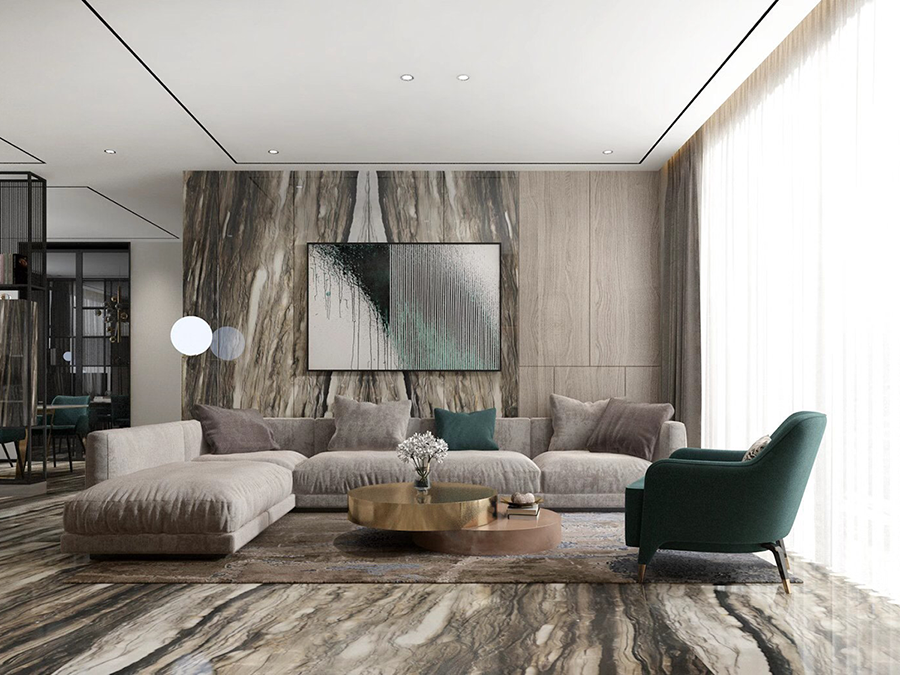 Wood grain is not only a symbol of life force,It is a decorative visual art
---
Wood, simple and clean, warm and comfortable
Wood grain, a life characteristic given to trees by nature
Take a closer look at these wonderful wood grain textures
Is the best memory of the years, enduring endless changes
Can satisfy our yearning for nature and the pursuit of warmth
In 2018, the naturalistic style of home furnishing has gradually emerged.
Everyone can create a private and exclusive field and green space at home.
Yingliang 5th-Gallery has created a naturalistic home that allows you to put aside the noise and annoyance,
while presenting simplicity, The artistic conception of softness, luxury and return,
and the Sequoia Wood Quartzite in Yingliang 5th-Gallery will constitute an indispensable rhythm in your perfect life
Sequoia Wood Quartzite
Origin: Brazil
Lithology: Quartzite
Features: The texture of the Sequoia Wood grain is delicate and simple,
the texture is elegant and moist, and the wood grain texture is vivid and lifelike.
It combines natural primary colors and luxury.
It is loved for its elegant tones, clear textures, and back to basics.
It is naturally elegant and simple The wind can also bring a strong poetry to the home.
Application areas: suitable for entrance hallways, hotel lobbies, study rooms,
living rooms, TV background walls, wall and floor paving, countertops, etc.
Sequoia Wood Quartzite is like a dancer in the space.
Its graceful posture drives the atmosphere of the space, swaying together, elegant and charming, and the wood color is full of elegance.
The wood color is pure and translucent, the wood grain is fine and natural, and the fine lines form a smooth feeling like an oil painting on the surface.
Sequoia Wood grain composes an elegant ode to the spatial temperament, bringing a simple and elegant poetry to the home.
The ground is paved with Sequoia Wood Quartzite in a large area.
The gray, smoky natural and flexible curve outlines a nostalgic, calm and warm tone.
The natural Sequoia Wood exudes a fresh and refreshing log.
Breath, walking on the wood grain, as if being in a primitive tree house,
without dazzling sunlight and color, just open the window and breathe the breeze from the distant forest.
The classic Sequoia Wood Quartzite logs create different naturalistic home styles from shallow to deep,
satisfying multiple visual experiences. Shallow, it can be fresh and elegant, or it can be stylish and simple. Deep,
it can be European-style retro or Chinese-style elegant, taking the beauty of nature to build a livable room,
but no matter what style, we can touch the gentleness of the stone in the delicate texture.
Sequoia Wood Quartzite丨Steve Leung- Henghe, Xiamen

As a world-class quality stone material selection center
5th-gallery collects the world's rare stones and selects noble Sequoia Wood Quartzite to create an excellent sense of space for you!
-END-